Capt Suds Car Wash
Keep All Your Treasures Shining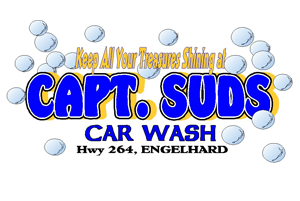 Captain Suds Car Wash is the easy and convenient way to wash your vehicle. Located on US-264 in Engelhard, NC, Captain Suds Car Wash is the quickest way to wash the Hyde County mud and dust off your vehicle.  And you have the option to drive your vehicle through the fully automated no-touch laser wash or use the self-service bays and vacuums.
Automatic Laser Car Wash
Are you looking for a quick wash without leaving your vehicle? Then the automatic no-touch laser car wash is for you. Just drive up and make your selection for the type of wash you want, and the automatic car wash will take it from there. Rest in your car for a great wash, and get on your way!
If you'd like to vacuum your vehicle either before or after your automatic wash, you can use one of our six vacuum stations so a vacuum station will be available any time you need it. We also have carpet shampoo stations to make sure your vehicle is as clean inside as it is outside. Fish, pets, work, and other smells will disappear with the carpet shampooer.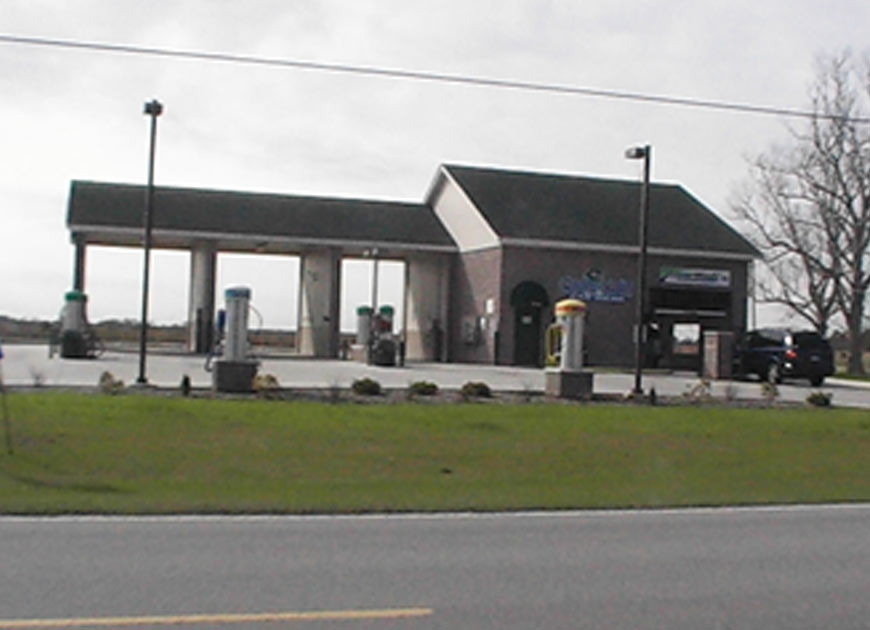 Self-Service Bays
For larger trucks, boats, and those who want a deeper clean, we have three self service bays for customers to use. Different choices in sprayers, products, and more allow customers to choose how light or deep they want to clean their vehicle or boat. Looking to just spray off your boat? No problem! Want a deeper clean on work equipment or your truck? You got it. The self-service bays can handle a variety of different cleaning jobs.
Detailing Products Vending
Various products are available through the onsite vending machines. Get the detailing products that will leave your vehicle looking new, refreshed, and smelling great. Forgot something? No problem! We try to keep the vending machines stocked with the most popular cleaning and detailing products.
Open 24 hours
Long day on the water? Just come back from the beach? Need to take care of that mess on the carpet immediately? Captain Suds Car Wash is open 24 hours, so you can come by whenever it's convenient for you. We know life happens, and you may need to clean your car, including the inside, at all times of the night to stop any smell or stain from setting in. And with Captain Suds Car Wash, you can!
Captain Suds Car Wash offers:
Automatic Laser Wash (touch-less car wash)
3 Self Service Bays (large for trucks and boats)
6 Vacuums, Carpet Shampoo & Fragrance Machines
Variety of Vending
Products for Detailing
Open 24 hours